Our Barefoot Coaching Cards are designed to give everyone access to what all good coaches know: asking great questions can improve our relationships with ourselves and the people around us. Adopting a coaching approach to conversations with friends, partners, colleagues and children can help to improve our well-being and make life happier.
It is important for parents to listen to one another with real care and attention. We know it can be really hard to find the time to do this, particularly during those hectic first months of parenthood. Picking up our Coaching Cards for New Parents for just 5 minutes a day will keep you talking meaningfully to one another in the midst of it all. Our cards make it easy for parents to talk openly and honestly about the changes – and the challenges – which parenthood brings.
We are really excited to be kicking off a blog tour featuring a number of mums sharing their honest, 'no holds barred' answers to questions from our Coaching Cards for New Parents.
We're starting a candid conversation about parenthood that we'd love you to be a part of too: follow the blog tour, join in on twitter using #CoachingCards and #YouGotThis or order your very own Coaching Cards for New Parents, out on 1 September 2016.
Kim Morgan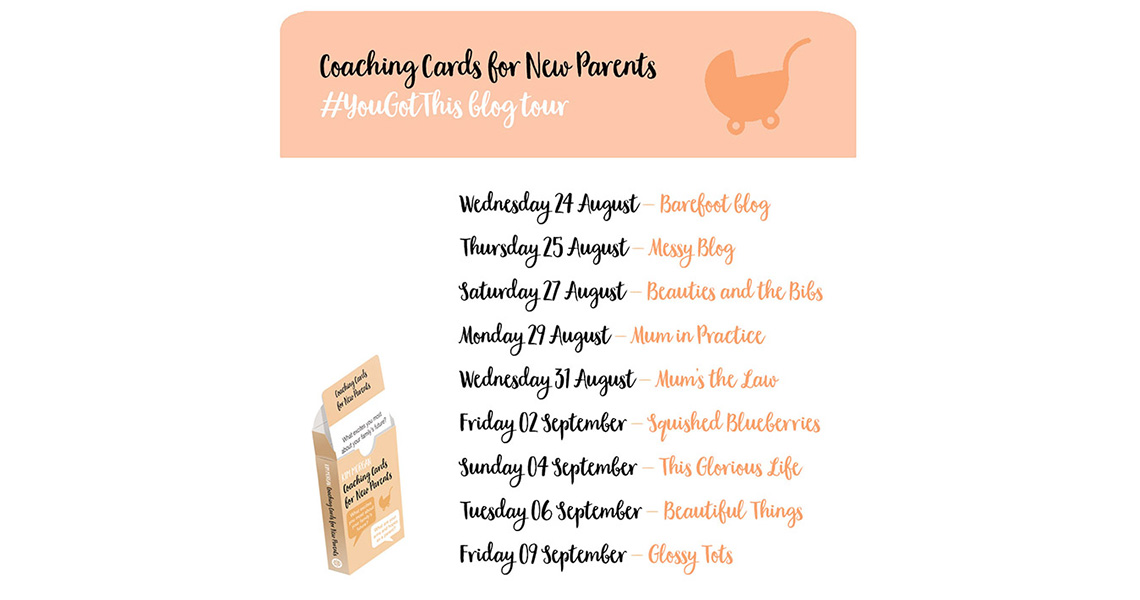 Follow the blog tour on: Messy Blog, Beauties and the Bibs, Mum in Practice, Mum's the Law, Squished Blueberries, This Glorious Life, Beautiful Things and Glossy Tots.